Agent Connect
Our self-service portal, Agent Connect provides access to current data related to certifications, licenses, training, applications/enrollments, commissions, etc.! Additionally, Agent Connect provides self-service functionality enabling agents to order marketing materials, contact the WellCare Sales Support team and make changes to their profile:
Last name
Email address
Home, shipping and/or business address
Commission assignment
Hierarchy assignment
License updates
And more!
After completing the contracting process agents will receive a welcome email to register for a secured login to Agent Connect.
Download the Agent Connect User Guide (PDF) for detailed steps on navigating your portal.
To access Agent Connect, click the below link: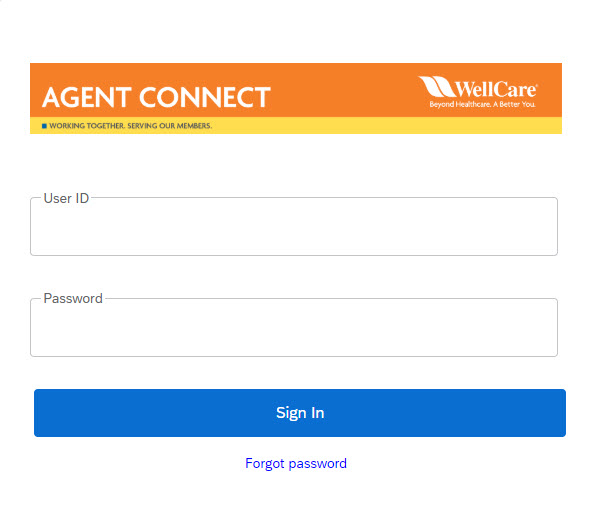 Click the tabs under Important Information to expand details related to application and enrollment, formularies and WellCare points of contact.
Covered Medications
A formulary is a list of medications covered by a plan(s). We work with a team of health care providers to select prescription medications we believe are a necessary part of a quality treatment program.
We generally cover the medications listed in our formulary as long as they meet the following criteria:
Medically necessary
Filled at a WellCare network pharmacy
Other plan rules are followed
Note: There are three ways to locate a drug using the Formulary Tool: alphabetically, by name and/or therapeutic class. Download the Formulary Tool Guide (PDF) for further assistance.